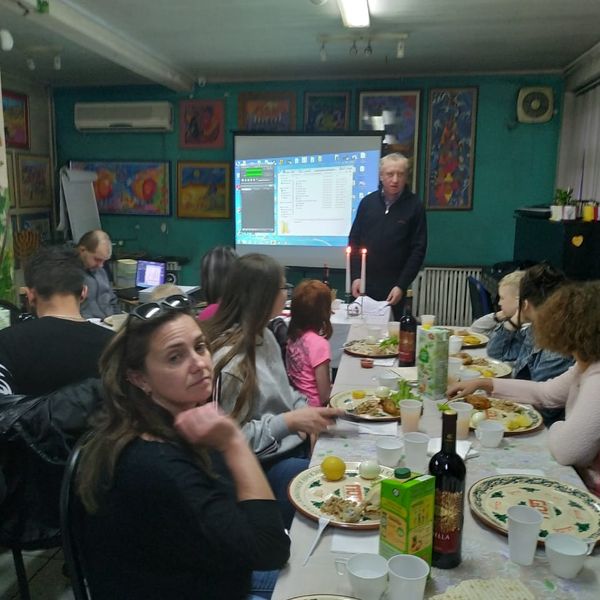 Nizhny Tagil / Russia
Yom Kippur in Nizhny Tagil
On the eve of Yom Kippur, it is especially important for us to tell about the good deeds of our young people
On the eve of Yom Kippur, it is especially important for us to tell about the good deeds of our young people.
Before Rosh Hashanah, graduates of Metsuda Ural-Volga launched the Good Deeds Marathon. They discussed and decided how it would be better to help people, and we gladly state: more than 100 elderly people received gifts with the very same Jewish jam (remember the tons of apples that were collected by the whole community?) for the autumn holidays in Yekaterinburg and Nizhny Tagil. The Yekaterinburgsky Jewish Cultural Center "Menorah" finally got beautiful flowerbeds, the guys repaired the plumbing at a very difficult address for an elderly person, our lonely wards (58 persons!) received postcards with sincere congratulations from "Shalom, Postman". Those who care about the topic domestic violence, were able to take part in a workshop from our Metsuda fellows, in which they, together with experts and volunteers of the Krav Maga class, tried to answer questions and give the necessary primary skills in order not to become a victim. With the whole community, we collected goods (30 bags!!!) that helped the kids and our old friends from Aistenok - an interregional public organization. In Nizhny Tagil, the young people arranged the cleaning of the Jewish cemetery... We hope we have not forgotten anything. The most important thing is that the participants really wanted to help and involved adolescents, young people, and people of all ages. Everyone could help! Those who have been helped continue to thank!
The marathon is over, but good deeds continue!
G'mar Chatima Tovah!